Rob Pratt, Chairman of the IIEC Board of Directors, recently announced the appointment of Felix Gooneratne as the Institute's new Chief Executive Officer (CEO).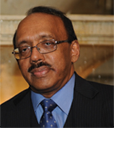 Felix will assume the overall management responsibility for the IIEC's operations worldwide, having served the Institute since 2001 as the Asia Director based in Bangkok with responsibility for the management of IIEC offices in India, Philippines and Thailand. In 2006, after the successful completion of the USAID funded ECO II Project in India where Felix was the Team Leader, his efforts focussed on expanding the network of projects of IIEC-Asia. During the recent years, IIEC-Asia has expanded to several countries in Asia, Pacific and Africa including Vietnam, Lao PDR, Cambodia, Sri Lanka, Malawi, Kenya, Mauritius, Lebanon and the Pacific Islands.
IIEC - South Asia OperationsThe IIEC-India operations are currently undergoing major restructuring to meet the challenges and project opportunities in South Asia. The relocation of the office in Pune to Mumbai has been completed and is in the process of establishing a corporate office in New Delhi to manage business in South Asia.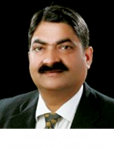 We are pleased to announce the appointment of Sanjay Dube as Director, South Asia. Sanjay was with IIEC during 2001 – 2006 and in his new role will structure the operations in South Asia. Sanjay has over 25 years of experience in planning, management and implementation of energy and climate change programs in India and South East Asia. Sanjay has managed a number of large energy and environment programs funded by different national and international agencies. He has served as Chief of Party for USAID funded "Partnership to Advance Clean Energy – Deployment (PACE-D) Project". Prior to that Sanjay worked as Vice President with Emergent Ventures International and headed their Sustainability and Climate Value Advisory Business Practice. From 2006 to 2010, Sanjay headed the Energy Efficiency & Climate Change Practice at ICF International in New Delhi.
We are also pleased to announce the recent hiring of following key staff at IIEC's Mumbai office:

Ameya Udgaonkar has been engaged as a Senior Energy Specialist and will be located at IIEC office in Mumbai. Ameya holds a Master's Degree in Mechanical Engineering from the San Diego State University, California and has been in the energy consulting sector in both India and USA. His expertise is in the fields of energy efficiency, renewable energy, energy standards and labelling, energy policy and regulations, demand forecasting and econometric analysis. He was with PricewaterhouseCoopers (PwC) in New Delhi from May 2011 to November 2013 holding the position of Senior Consultant since March 2013.

Amit Tripathi has been engaged as an Energy Specialistand is located in IIEC office in Mumbai. Amit's areas expertise is in the fields of the HVAC andEnvironment industry in India. He was the Manager, Strategy & Business Development for Terracon Ecotech Ltd (Mumbai) in the field of environment, ecosystem services / biodiversity and clean technology. He was also a Project Engineer at Daikin Airconditioning Ltd (Hyderabad).
For further information, please contact Felix Gooneratne - This email address is being protected from spambots. You need JavaScript enabled to view it.