{gallery}Experiences/LAOS_DSM{/gallery}

Under the Demand Side Management/Energy Efficiency (DSM/EE) Phase I Project funded by the World Bank/GEF, the DSM Cell of Electricite du Laos (EdL) with technical assistance from IIEC has successfully implemented low-cost energy efficiency measures in 4 public sector buildings in Vientiane, capital of Lao PDR. The initial monitoring results show 5-10% saving with less than 3 years payback. The success of these energy efficient measures was proclaimed to all ministries and public sector agencies in Lao PDR through an official launch of the public sector awareness campaign, organized on April 29th, 2008 at Lane Xang Hotel in Vientiane.

IIEC has recently been engaged by Rural Electrification Fund (REF) of Cambodia, to promote off-grid and mini-grid renewable energy for rural electrification throughout the country. The project aims at enhancing awareness and knowledge of Rural Electricity Enterprises (REEs), small-scale utilities with generating capacity from 20kW to 2MW, on potential and utilization of renewable energy resources in Cambodia. The project also targets at promoting Solar Home Systems (SHS) to individual households and other potential end-users. These promotional efforts will serve as one of the key strategies and actions for the Royal Government of Cambodia (RGC) to achieve at least 70% of all households with access to grid quality electricity by the year 2030.



The Eco-housing program won the Top Innovation Prize in the "Energy Efficiency Category" at the Asia Clean Energy Forum held in Manila, Philippines on June 5th, 2008. This IIEC and USAID program in India showcased the unique policy and market development approach used to encourage the wider adoption of energy efficiency practices in the residential sector.
IIEC India has developed a remarkable niche in the implementation of Demand-side Management (DSM) area. With the inclusion of Tata Power – leading private sector electricity utility in India with distribution network in Mumbai, IIEC is marking its position as a leading provider of design and implementation support entity in the utility-specific DSM area. IIEC is supported by ABPS Infrastructure Advisory as its team member and several private sector technology providers in India including the Honeywell Technology Solutions Inc.'s Global Development unit in Bangalore. IIEC, with participation from its team, is designing a detailed load research activity to identify sectors and technologies and associated benefit-costs for utility, participants and total resources. Central to the design and implementation of this initiative rests development of unique partnerships with equipment and service providers and a monitoring & verification protocol that demonstrates demand and energy savings to be proven in the regulatory system. IIEC and its partners will develop the programs through the end of December 2008 with implementation of first few programs scheduled for early 2009.

For more details of this initiative, please contact Abhay Rajvaidya at This email address is being protected from spambots. You need JavaScript enabled to view it..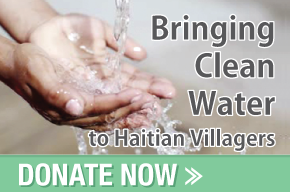 Through your kind contribution of $50, $100, $250, $500, or even $1000, you can help us raise the $10,000 needed to build the well in the next 3-6 months and you can be part of this very real community effort that will positively impact every person in Mapintade. read more...