IIEC Recent News
Vietnamese Delegation's Energy Efficiency Knowledge Exchange in India, 25th Feb 2019 - 1st March 2019
International Institute for Energy Conservation India, a technical expert to the World Bank Group, is set to host a Knowledge Exchange Program in Energy Efficiency with a high level Vietnamese Delegation, consisting of members from Government, Private Banks and Industries from Vietnam. This program is planned during the week of 25th Feb 2019 to 1st March 2019, with the delegation visiting New Delhi and Mumbai in India.
The knowledge exchange is being supported by Bureau of Energy Efficiency (BEE) and Energy Efficiency Services Limited (EESL).
The program aims to provide a platform for energy efficiency practitioners from Vietnam to gain knowledge about the experience of energy efficiency policies, implementation models and financing initiatives in India for possible replication opportunities in Vietnam.
The program majorly will cover the Energy Policy Framework and major Energy Efficiency interventions in India for inputs to design Vietnam's long term Energy Efficiency Strategy.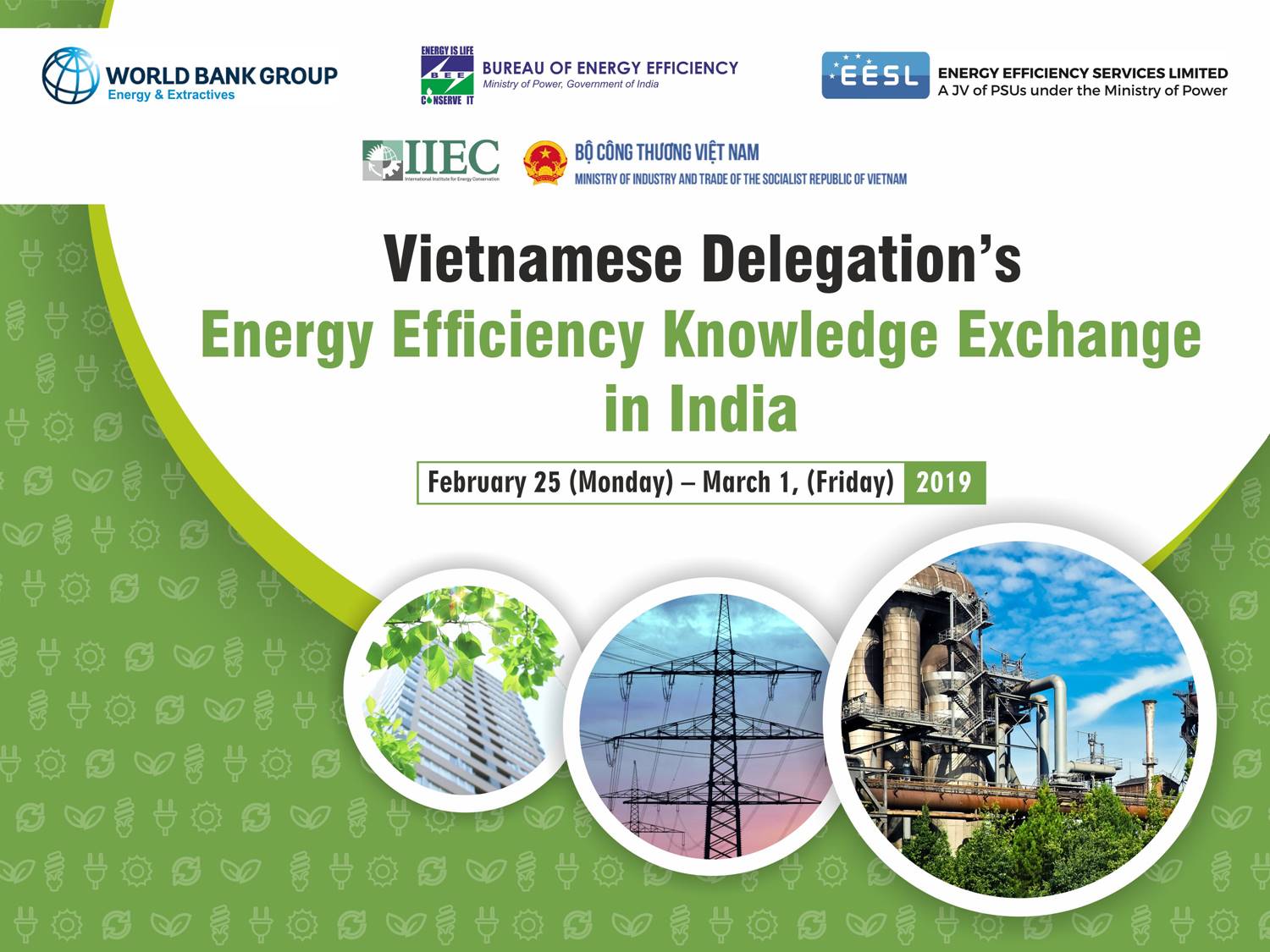 Vietnamese Delegation's Energy Efficiency Knowledge Exchange in India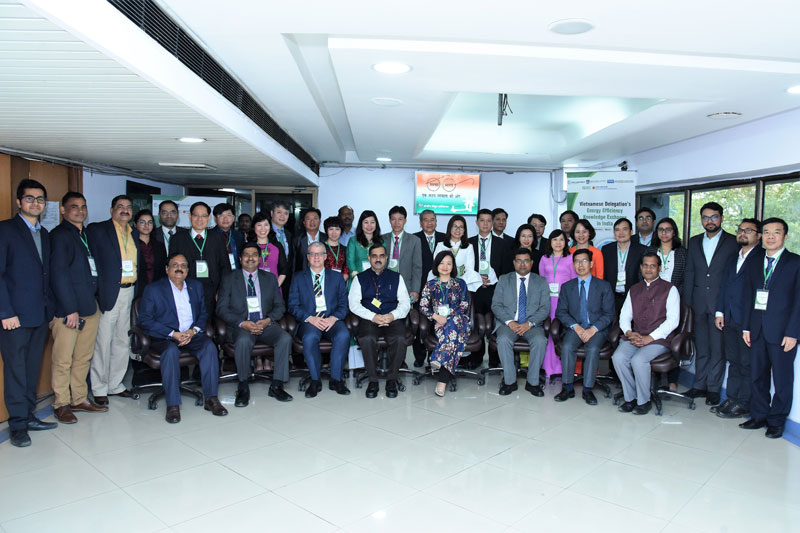 Vietnamese Delegation with World Bank, BEE and IIEC India Officials