IIEC Recent News
IIEC Welcomes New Staff Members to Bangkok and New Delhi
We are pleased to announce the joining of following key staff at IIEC's Bangkok and New Delhi Offices:

Sopin Wachirapuwadon is the senior project manager of the IIEC, based in Bangkok office, Thailand. She has more than 20 years of experience in the development and implementation of energy efficiency and renewable energy projects in SME and industrial facilities, energy audits and benchmarking, market studies and assessments, includes preparation of energy policy studies related to demand response and smart grid master plan. She has experience of private renewable energy investment on financial bankable processes and technical due diligence, particularly industrial-scale biogas systems.
She has also relevant practical experience on climate change - implementation of the successfully registered CDM- renewable energy biogas power plant. Before joining IIEC, Sopin worked with Excellent Energy International, one of the most active Energy Service Company (ESCO) in Thailand, and GIZ. She also supported the EEP Mekong Programme and UNIDO in the evaluation of their energy programs in the region. She holds a Master's degree in the field of energy technology and also an MBA. Sopin has practical experience in working with government agencies and industry in Thailand and other Southeast Asian countries.

Disha Sharma is engaged as Project Manager in our New Delhi office, where she manages many projects related to review and analysis of design and intervention related to energy efficiency, artificial lighting system, efficient buildings, renewable integration, and calculation and documentation for compliance of green rating systems projects for multilateral/bilateral institutions like UNEP, The World Bank, MacArthur Foundation, and GCF.

She was recently engaged in Developing Nationally appropriate Mitigation Action Plan for four south East Asian Countries - Indonesia, Thailand, Vietnam and The Philippines, where she reviewed existing building policies.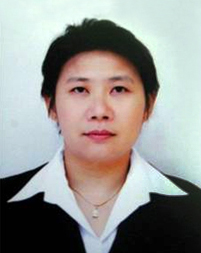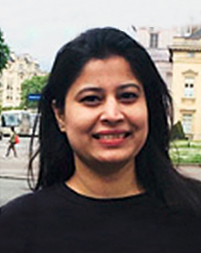 Sopin Wachirapuwadon, Senior Project Manager (left) and
Disha Sharma, Project Manager (Right)