Energy Performance Improvement and Energy Access - Program Design and Implementation Program Design and Implementation
Project Name:

Energy Performance Improvement and Energy Access

Program Design and Implementation

Project Year:

December 2019 – Ongoing

Project Location:

Haryana, India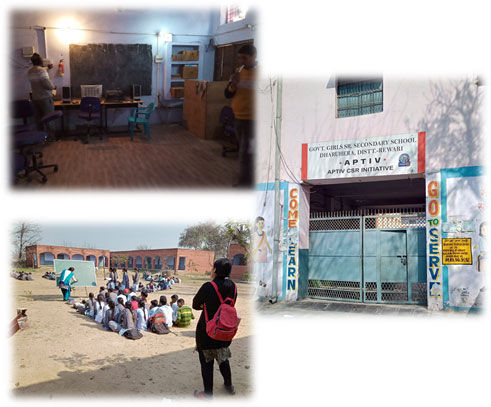 Project Description:
IIEC-India has planned and implementing an Energy Performance Improvement and Clean Energy Access Program for APTIV in the rural areas around the manufacturing Plant in and around Dharuhera-Haryana, India under their CSR commitments. IIEC-India team has developed a criterion to select the villages and sites of school buildings where access to clean energy can be improved by providing clean means of energy "Solar Lighting System". Through this program will help to build the strength of the un-electrified or poorly electrified school buildings to provide access to electricity as enabler for IT and Digital Education. The Program also serve as a pilot for demonstrating and providing improved learning facilities to children in schools in line with the PM Modi's "Digital India" campaign includes plans to connect rural areas with internet networks to improve universal digital literacy. The program will ensure that any requirement of repair and maintenance or replacement of solar lighting systems be provided to the school. This approach will help in bringing out the feeling of ownership in the school staff and students for managing the provided resources.
Project Activities:
Design and implement the Energy Access Program for schools in 5-6 villages in and around Dharuhera-Haryana, India.
Selection of schools for implementation of the project.
Profiling of the school to facilitate the effective design and implementation of the project.
Profiling and selection of Solar Lighting Solution provider.
Implementation of the project with support from solar lighting solution providers and APTIV Sustainability Team.
Provide training and build the capacity of the selected school staff and students for the care and maintenance of the solar lighting systems.
Preparation of case study and documentary for sharing and reporting.
Funding Source

Partners Involved

Themes Covered Under Project

Energy Efficiency

Renewable Energy

Capacity Building

Education
For more information, contact: This email address is being protected from spambots. You need JavaScript enabled to view it.
---